8 Characteristics of Irresistible Marriages – Part 1   
We live in a culture that celebrates the extravagance of weddings more than the longevity of marriage. More people have a clear mental picture of their perfect wedding than they do the ideal marriage relationship. Complete a quick internet search for characteristics of happy marriages and you'll find things like good communication, romance, love, sense of humor, forgiveness and compassion. All of which are supposed to lead to people finding fulfillment and happiness in their relationship.
What if the goal of a healthy marriage was not to find happiness and fulfillment but to serve a much greater purpose? What if God's design for marriage was to illustrate something greater like the Gospel of Jesus Christ? What if God wants you to have an irresistible marriage because it will cause others who are struggling in their relationship to ask you about how you are able to make yours work?
That kind of marriage doesn't just happen. You need a game plan. A road map. A vision of what it takes. In over a decade of counseling couples I've noticed a number of characteristics that are present in healthy marriages and want to share eight of those characteristics with you. We'll cover four in this post and four more in the next post.
Characteristic #1: Intimacy with God
If you are a Christian there is no greater tool that you possess to build healthy relationships with others than your personal relationship with God. Your relationship with your spouse will be a bi-product of your relationship with God. The promises of God, the fruit of the Spirit, and the character of Christ, are all tied to your fellowship and intimacy with God. A healthy growing relationship with God will increase your ability and capacity to have a healthy relationship with your spouse. You were not meant to do marriage in your own strength and will not be very successful trying to do so.
In case you're wondering what intimacy looks like, here are five descriptors of intimacy to help you gauge where you are with God.
Caring
Closeness
Confidence
Familiarity
Understanding
If these are absent or lacking you may need to dig in a little more in your relationship with God. As with all relationships, a relationship with God requires intentionality and time together. If you are struggling to connect with God here are some suggestions for turning up the intimacy dial:
Ask God for wisdom regularly throughout your day
Get to know God (His feelings, thoughts, cares, desires) by reading His Word daily
Have regularly scheduled meetings with God through prayer first thing in the morning, throughout the day, and before going to bed
Express gratitude to God in the big and small things in your life
Schedule and stick to a regular time for growing your relationship with God daily and watch your relationship with your spouse grow in the process. Show me a marriage where two individuals are intentionally pursuing relationship with God and I'll show you a marriage characterized by love, submission and service to one another.
Characteristic #2: Community
I am passionate about the need for community in a couple's life. I believe it's presence or absence in a couple's life may be the greatest influence on the success or failure of their marriage. There are too many couples attempting to do marriage in isolation with no outside support for their relationship. Too many couples have grown up believing the lie that nobody should be in their "business." Statements like, "What happens in our house stays in our house" and "This is family business" sound good on the surface but doesn't play out so well in real life.
Let's say your spouse decides they no longer feel like listening to you or compromising in the relationship. Or maybe they've stopped communicating with you about their plans and whereabouts. Or maybe they pull money out of your joint bank account and won't talk with you about what they are doing with it. What do you do with those scenarios? Yell some more? Threaten? Withhold something in return? These are the moments in marriage when you call on your community to provide accountability for your spouse when they are unwilling to respond to you.
Healthy, authentic and life-giving community is a necessity for every marriage. Notice the characteristics of community I just mentioned will certainly disqualify some of your friends and family from providing the community you need. Not everybody should be in your business because they cannot provide adequate support and will often make situations worse, but you do need somebody that can speak into your life. Here are five things that community provides for your marriage:
Security
Support
Modeling
Healing
Conflict Resolution
For a more in depth discussion of community and these five area check out this blog on the importance of community.
Characteristic #3: Mutual Submission
Submission has become a dirty word today but is a vital characteristic of healthy relationships. We all need to develop the undervalued skill of surrender. In a country built on independence, taking care of self, looking out for #1 and "pulling yourself up by your boot straps," the idea of submission seems like a recipe for being walked on. Unfortunately the ability to surrender and submit to others is a vital component of healthy marriages. The apostle Paul writes in his letter to the church in Ephesus the following. "Submit to one another out of reverence for Christ." (Ephesians 5:21 NIV) Now do you see why Intimacy with God is a key characteristic of irresistible marriages? If you haven't first learned how to submit to the creator of the universe who is without sin, is all knowing, is full of love and has already demonstrated His love for you in the sacrifice of His son Jesus on the cross there is NO WAY you will be willing to submit to your spouse.(who is clearly none of those things!!)
When a couple is fully submitted to God it becomes much easier to submit to each other. In another of Paul's letters he encouraged submission again saying, "Do nothing out of selfish ambition or vain conceit. Rather, in humility value others above yourselves, not looking to your own interests but each of you to the interests of the others." (Philippians 2:3-4 NIV) Submission involves thinking of others, prioritizing others and sacrificing self for another's sake. We have little moments of submission daily in marriage. Deciding where to eat out when you want different foods, resolving conflicts and agreeing on a budget are all areas where we submit to our spouse in attempts at compromising. Couples who are both focused on the interest of their spouse rather than self-interest create healthy marriages.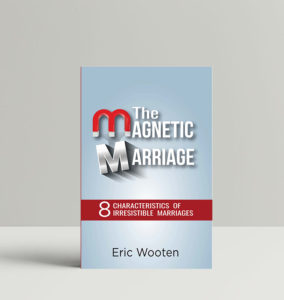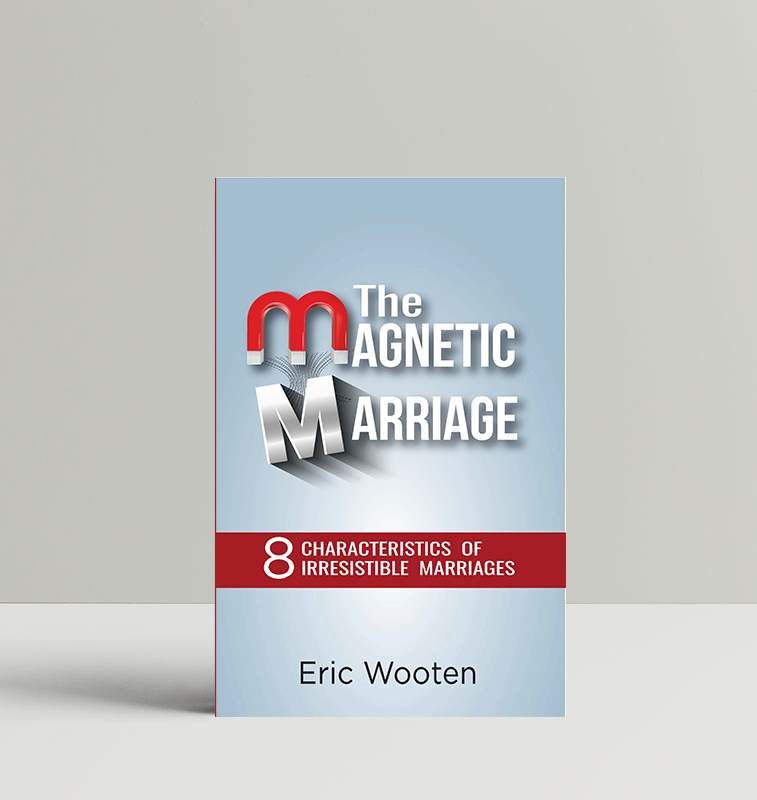 Available on Amazon!!
Characteristic #4: Purpose
God often brings two individuals together for a purpose greater than they would be able to accomplish on their own. A healthy marriage can be a place of purpose where two people are moving in the same direction with a shared vision. It is important for you and your spouse to talk about the core values that will define your relationship and to develop a sense of purpose for your union. This keeps you on the right path and prevents you from playing a game of tug of war over resources because you are both chasing different visions for your marriage.
Shared purpose in the relationship will be driven by a common vision and a set of core values that determine what you will and won't do as a couple. Values are so important for the marriage because they answer questions before they are asked and they resolve conflicts before they arise. One value that my wife and I have identified for our marriage is Faith. Our Christian faith determines a number of things we will and won't do. Our value of faith means that we believe in the importance of the following:
Regular church attendance and engagement in a local church setting
Prioritizing our personal time with God
Being part of a small group with other couples who also value their faith
Tithing a portion of our income (we believe we are stewards not owners of our money)
Serving others with the gifts and resources God has given us
Because our faith is a core value and because the above activities are part of that value, we don't need to argue about or decide if we are going to do those things. It has already been decided upon ahead of time because it's a core value. Your marriage needs a set of core values that will determine how you spend your time, energy and finances. These values and a clear vision of what your marriage and family will look like is what drives your marriage towards a shared purpose that will grow unity and minimize areas of conflict and disunity in the relationship.
So there you have it, the first four characteristics of healthy marriages. If you want to dig deeper on any of these characteristics I would suggest purchasing a copy of The Magnetic Marriage: 8 Characteristics of Irresistible Marriages. You will find practical applications of the characteristics and sections of questions and application that you can work through with your spouse to create the marriage you've always dreamed of.